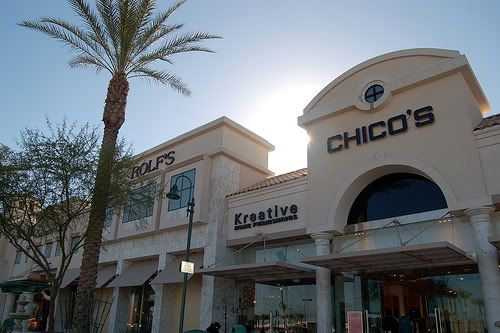 Mesa Mall is the Western Slope's largest indoor shopping centre, serving western Colorado and eastern Utah and the only enclosed regional shopping center between Salt Lake City, Utah and Denver. Mesa Mall dominates a service area of over 250 miles in any direction. Located in Grand Junction, Colorado, the center is situated on the local major throughways. Managed by Macerich, the mall has five department stores anchors and over 110 prominent retailers including Hollister Co, Aeropostale, Victoria's Secret, Bath & Body Works, Famous Dave's BBQ, and many other exciting national retailers and restaurants.
McKinley Mall, which opened in 1985, is a shopping mall south of Buffalo, New York, USA. The mall is located in the Town of Hamburg at the intersection of McKinley Parkway and Milestrip Road immediately east of the New York State Thruway. McKinley Mall services the Southtowns of Erie County. In 2003, Stoltz Management purchased the mall from Goldman Sachs, which owned a majority stake.
Golden Triangle Mall is home to more than 90 specialty stores, and is anchored by Dillard's, Macy's, JCPenney, Sears and ROSS Dress for Less. Golden Triangle Mall makes shopping simple, convenient, stress-free, and best of all, fun! Now featuring free Wi-Fi hotspots!
Download FastMall 3.0 for iPhone or iPod Touch FREE – http://getap.ps/fastmall