Bordered by State, Randolph, Dearborn and Washington streets, Block 37 encompasses an entire city block in the heart of Chicago's downtown Loop. Block 37 features an eclectic mix of shopping, dining and entertainment within a five-story atrium. Block 37 represents Chicago's newest landmark located beside such prominent and well-known icons as Macy's department store, Daley Plaza, the Theater District, Art Institute, and Millennium Park. What better place amongst Chicago's best, to assemble unparalleled shopping, vibrant nightlife, signature dining, entertainment, and cultural events.
Stores include L&G Aveda Salon.Spa, Disney Store, Anthropologie, Zara, Puma, Sephora, Steve Madden, Akira, Godiva, L'Occitane, Sabon, Sunglass Hut, Alternatives Shoes, Local Charm, Michelle Tan, Claudia Kleiner Malabar Collection, Starfruit, Au Bon Pain, Beard Papa's, Auntie Anne's, Andy's Frozen Custard, Simply Thalia, GNC Live Well, Which Wich. The center has direct access to Chicago's Pedway as well as the CTA Red Line and Blue Line. A luxury residential component and hotel are also in the early planning stages.
Hip fashions. Stunning jewelry. Scrumptious eats. Must-have housewares. Northlake Mall is home for all your shopping needs. Anchored by JCPenney, Kohl's, Macy's, and Sears, and featuring more than 100 specialty stores and eateries, nowhere will you find more choices than at Northlake Mall.
At Northlake Mall we know what you want. Northlake Mall features more than 100 of the most exciting stores in the country – stores like Lady Foot Locker, New York & Co., Old Navy, Victoria's Secret, and Bath and Body Works – in a shopping environment like no other. Choose from any one of our great eateries – with everything from delectable delicatessens to incredible Italian. Our Food Garden, located on the lower level features American Deli, Baja Bistro, Chick-fil-A, Mandarin Express, Sbarro The Italian Eatery, Tokyo Express and Wendy's, to name a few!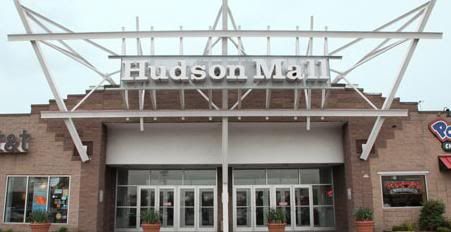 The center is located in one of the most densely populated and diverse counties in the United States, within minutes of New York City. Popular stores include Old Navy, Marshalls, Staples, 6th Ave. Electronics, Toys 'R Us, Galaxy Theater and Apple Bee's.
Download FastMall 3.0 for iPhone or iPod Touch FREE – http://getap.ps/fastmall