MapleView Centre in Burlington, ON, Canada overlooks the Q.E.W. and is ideally situated along Burlington's prime retail corridor, Mapleview Shopping Centre benefits from exceptional visibility and convenient access from Burlington and surrounding areas, where residents enjoy an outstanding quality of life in a growing affluent hub. Positive regional and municipal economics and strong consumer confidence continually drive Mapleview's retail success and increasing retail sales potential. With a 100,000 sq. ft. expansion including trendy new retailers, two restaurants, modern renovations and a contemporary, revitalized look, Mapleview is primed to respond to shoppers' demands for high-end fashion and lifestyle retailers in an elegant environment close to home.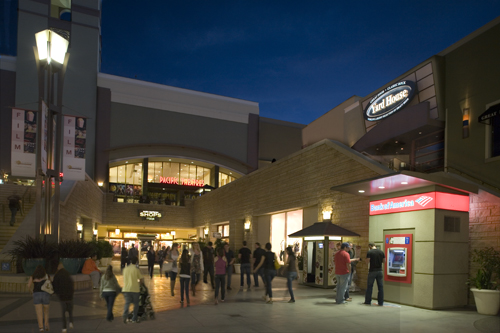 Paseo Colorado in Pasadena, CA is located at the base of the San Gabriel Mountains, Pasadena is just 15 minutes north of downtown Los Angeles in sunny Southern California. Pasadena offers the business and recreational traveler a surprising combination of sophisticated charm, culture, history and fun.
Pasadena Attractions Near Paseo Colorado include Armory Center for the Arts, Pasadena Conservatory of Music, Art Center College of Design, Pasadena Jazz Institute, Boston Court Performing Arts Complex, Pasadena Museum of California Art, Norton Simon Museum of Art, Pasadena Playhouse, Pacific Asia Museum and the Pasadena Public Library, Central Library.
Stroud Mall in Stroudsburg, PA is home to all your favorite shopping places like Sears, JC Penney, the Bon-Ton, and a variety of over 65 different stores. Stroud Mall is a great food and entertainment place with the Pavilion Food Court and a seven cinema Loews Theater.
Download FastMall for iPhone or iPod Touch FREE – http://getap.ps/fastmall