Coral Square Mall in Coral Springs, FL features new floors, ceiling, lighting, seating areas, restrooms, saltwater aquariums, a children's play area and much much more! This is all in addition to the mall's anchor stores Macy's/Ladies Apparel, Macy's/Men's, Children & Home Store, Dillard's, JCPenney and Sears, as well as more than 120 specialty stores and fine eateries. You want it? We got it – at Coral Square Mall!
Mall of Victor Valley in Victorville, CA is the dominant regional mall in Southern California's High Desert region which is one of the fastest growing areas in the United States. Located on Bear Valley Road, the Center has excellent access and visibility from Interstate 15. A strong anchor and in-line tenant mix attracts customers who would otherwise have to drive at least 30 miles (through the Cajon Pass, a significant barrier) to find similar, quality shopping. It is also the only regional mall within the 220 miles that separates San Bernardino from Las Vegas.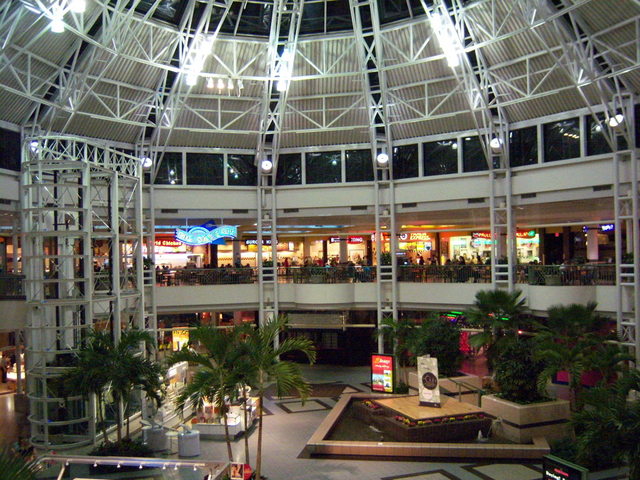 Vista Ridge Mall in Lewisville, TX has over 140 specialty stores including Aeropostale, Ann Taylor Loft, Bath & Body Works Flagship Store, Hollister Co., Papaya and Yankee Candle. Take a break and relax while the kid's burn off energy at the Old Town Lewisville Play Town sponsored by The City of Lewisville and Medical Center of Lewisville.
Make Cinemark 15 Vista Ridge your scene! Cinemark 15 Vista Ridge features all stadium seating, digital sound and 15 wall-to-wall screens.
Limelight Marketplace on Avenue of The Americas, New York City – Once, this neo-Gothic landmark in Chelsea was the Church of the Holy Communion, with Gilded Age titans like Cornelius Vanderbilt among its high Episcopal parishioners.
In the 1970s, its congregation having long moved on to more verdant pastures, the church became a drug rehab center. A decade later, it was Limelight, the nightclub-slash-den of depravity, its strobes and multiple video screens casting an unholy glow on throngs of revelers writhing on the dance floor in a great communal rave.
Today that fabled nightclub is a mall.
The Limelight Marketplace flung open its winglike doors this month to receive the faithful: tourists in scuffed Nikes, teenage boys in hoodies and slouchy jeans, lithe shoppers in pricey tracksuits — all gathered to gape at the fusion of theme park and treat shop housed beneath its roof. Far above them, where scaffolding once climbed, bathed in an infernal light, the walls are tarted up with white lacquer. And Limelight's former bat-cave interior, once reeking of damp flesh and mildew, has given way to a fragrant retail multiplex scented with lavender candles.
Entering by a side door, one young woman patently ignorant of the place's tainted past, glanced around bewilderedly. "I thought that this was a house of God," she murmured.
Well, no, child. But it is a cathedral of sorts, consecrated these days to untrammeled consumption.
Limelight's soaring nave, lancet windows and whitewashed beams now form the pristine backdrop to a dizzying warren of sweet shops and perfumeries, T-shirt stands and novelty stalls offering winged heart pendants, floppy beach hats, pastel-tinted peignoir sets and tins of Russian caviar.
The mall was conceived to encourage loitering and, presumably, the savoring of a radically scaled-down Disney experience. And so you find yourself trudging obediently up the narrow stairs (there are no elevators) and past a stained-glass St. Cecilia to pick up a perfumed soap from Caswell-Massey; then wandering down again to the charcuterie to stock up on olive-and-almond jam; then heading up a flight to sample a vial of Nasomatto Hindu Grass at Avery Perfumes.
This renovation, dreamed up by the developer Jack Menashe, cost $15 million. The project was conceived in the spirit of the meandering, hugely popular Chelsea Market on the western rim of Manhattan. Its treehouse-like leased berths, some measuring no more than 100 square feet, are home to about 60 vendors, their presence lending the new market the sketchily improvised feel of a crafts fair.
Commanding prime real estate on the ground floor near the entrance is Olatz, an outpost of opulence, the diminutive sibling to Olatz Schnabel's shop of the same name in the West Village. The shop offers coral-bordered bed linens, monogrammed hand towels, Lana Turner negligees and the designer's signature striped cotton pajamas.
Their price? You had to ask. As with many of the wares at Limelight, it wasn't marked. But a salesclerk offered brightly that the pajamas would set you back a stinging $750.
Just as strenuously chic is the Hunter Boots shop, the first in Manhattan, with its covetable wellies, rubber clogs and combat boots in caution yellow, silver and sky blue. Less stylishly compelling is Silly Souls at the rear of the arcade, stocked with baby bibs and snap suits emblazoned with slogans like "Rock Star."
A lingering recession seems but a distant memory in this marketplace. Deep-pocketed families are welcome, not to say solicited. Even Laddie and Spunker can indulge, at Sophie & Teddy's Doggie Delight, in a packet of Freshbreath treats.
If a common thread unites the myriad disparate elements gathered under Limelight's eaves, you miss it. The place seems haphazardly vetted. "Curated"? Forget it.
"It's like a boy band," said one dazed visitor. "You know, the kind where a group of gangly teenagers who never met and have nothing in common are forced together by some overbearing producer hell-bent on inventing rock's next big thing."
Never mind. Limelight's real draw is meant to be the space itself, which ought to feel expansive. It does not. No amount of fresh white paint can dispel the sensation of being trapped inside a chambered nautilus. Succumbing, apparently, to a fit of claustrophobia, a small boy clutched at his mother's hand as she searched vainly for the exit. "This is depressing," he muttered with a scowl.
STILL, Limelight offers its distractions, not least among them a makeshift mezzanine-level photo studio where one can document one's 15 minutes "in the limelight," as a hastily mounted placard announced.
Crazy reality-show-worthy attractions abound; the other day they included the spectacle of Amanda Lepore, encased in pink sequins, tramping up and down the stairs, a camera crew recording every flicker of her strangely immobilized expression.
The rationale behind such retail madness? Hard to say. "What is the point of it all?" a bag-laden shopper was heard to grouse as she staggered toward the main door. Long sigh. "I guess it's just more shopping."
Download FastMall for iPhone or iPod Touch FREE – http://getap.ps/fastmall